My friends think I am insane for not listening to music. Its no that I am opposed to music, but the farthest my efforts go of listening to it is opening my ears to whatever my mom has playing in the car. I have been wanting to change and explore the world of music, so I am starting with baby steps by doing a music festival fashion guide. This is the best opportunity to explore the freedom of fashion and wear the clothes you have stuffed in the back of your closet. (click on the photos to go straight to the website and purchase it)
Let's be honest you have to be pretty confident to rock a flower crown on a day to day basis, but these festivals are great opportunities for you to wear those endless DIY flower crowns you made a couple years back(don't lie to yourself).
Panama Hat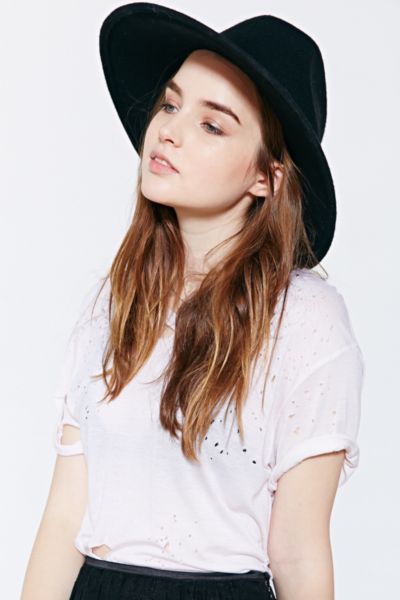 Urban Outfitters 24.99
If flower crowns are not your thing or you don't want to spend money on something you will only wear a could times a year the panama hat is a great alternative. It can be worn almost all year round and will give you some protection from the sun.
Maxi Skirts & dresses are great for casual spring and summer days, but when you add a tribal print or bohemian flair they are perfect coachella material. Having a nice crochet material will translate that sought after bohemian look and is great to keep cool.
Wide Leg Pants
These pants are getting a lot more popular and a music festival is the perfect first place to test them out. They are super comfortable and a perfect break from your tight skinny jeans.
Body Chains
Body chains are a great way to accessorize because your bottoms are usually going to be more busy and big colorful jewelry will keep the eyes wandering. Body chains are more understated and adds a touch of shine.
Flash Tattoos
Like I said you need to be a little more careful with accessorizing since bohemian prints are so busy. Flash tattoos are a great way to accessorize without the extra weight in your luggage.
I purposefully left out what to wear for tops, because it depends on your bottoms (my go to would be a solid flowy top). For shoes definitely check out my last blog post of all the new spring shoe trends (Coachella will be a great time to try out the western style shoe). I hope you enjoy these styles even if your not lucky enough to go to a spring festival.
XOXO,
KD