March 20, the first day of spring, the birds are chirping the flowers are blooming, WAIT..WHAT IT'S SNOWING! Yep that is how we kicked off spring in New York, a snow storm, but I have closed all the binds and am pretending that it is beautiful and warm outside so I can complete this blog post without denial. If you are lucky enough to already have the warm weather or are also suffering from an extensive winter, you can rock these hot spring shoe trends sooner or later. As you know from my title this blog post is about the new shoe trends, but if you want to see what colors, patterns, and dress style to wear for spring, check out my previous blog post.
Of course you don't have to go this bold with the colors, but woven shoes are great for both casual and fancier events. They are especially practical for the spring & even summer allowing your feet to breath through the holes in the woven pattern.
Theses hoes definitely look scary, but you don't have to go as tall, I know I wouldn't be able to even stand up in these heels, but for all the people who can MAJOR props to you. These shoes create an extra glam factor to any outfit with a little edge because of their boxy shape.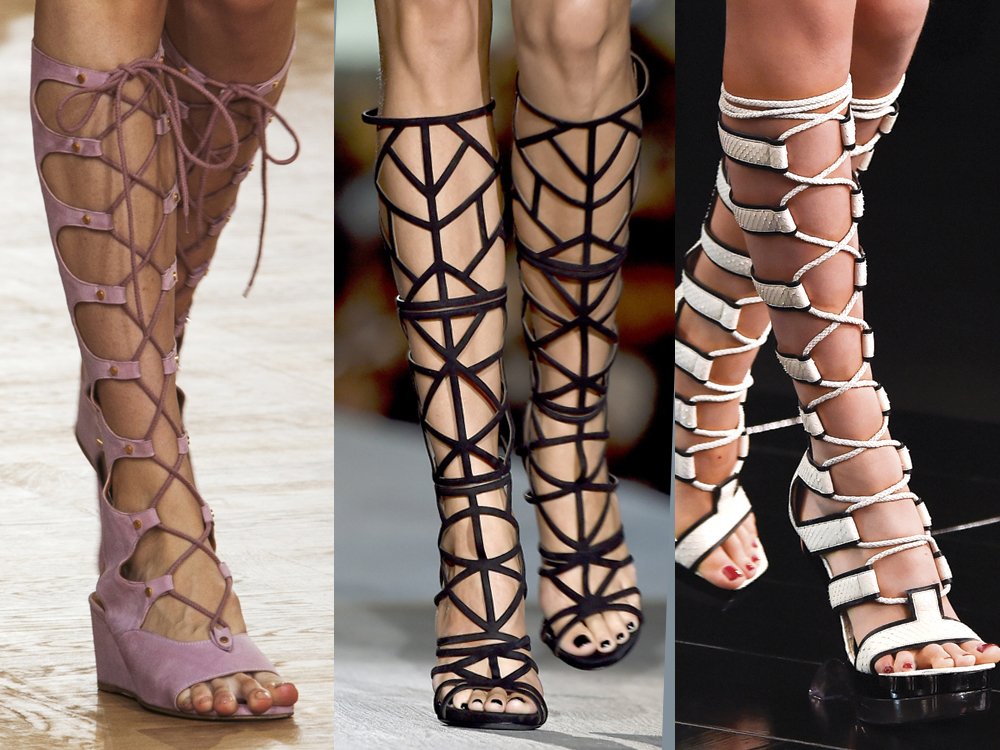 Major time warp with these bad boys. The gladiator sandals get edgier with every inch it increases, but it can also have a grirlier vibe when in a lighter pastel color, like the lilac color of the sandals on the left.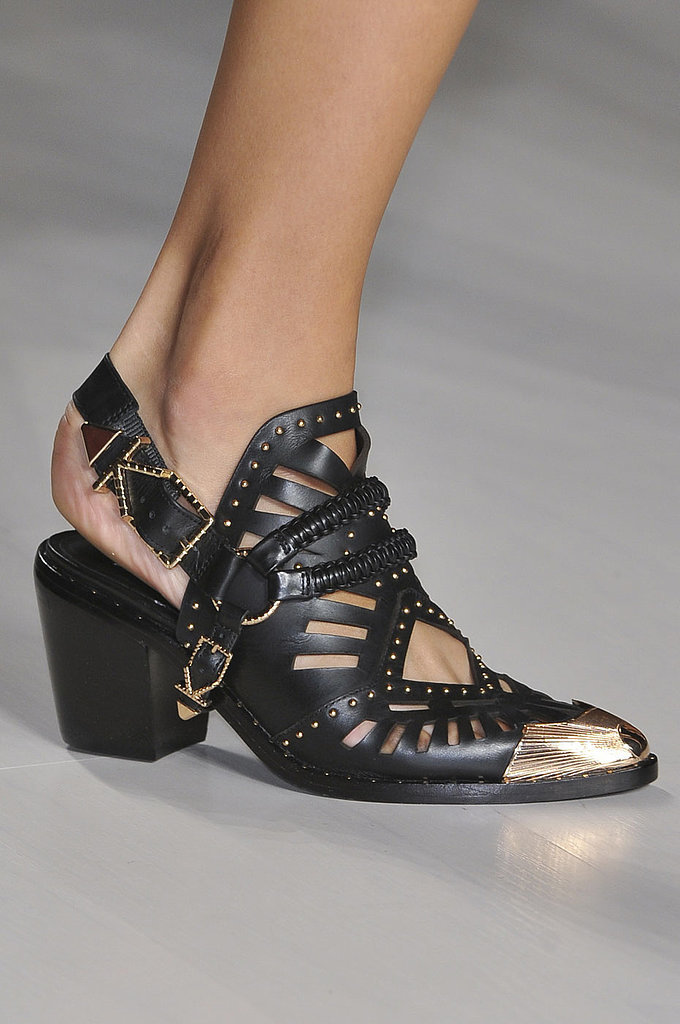 These shoe are the most fun to work with, because they are not seen as often as the others. They add a quirky and unique element to any outfit while still looking trendy. I may do a future blog post on how to style these western shoes.
These and sneakers are one of the two best trends based on comfort. These shoes are great, because you can walk in them all day and even into night because of their fancier design. So next spring party you may want to second guess your mountainous heels and go for a fancy flat.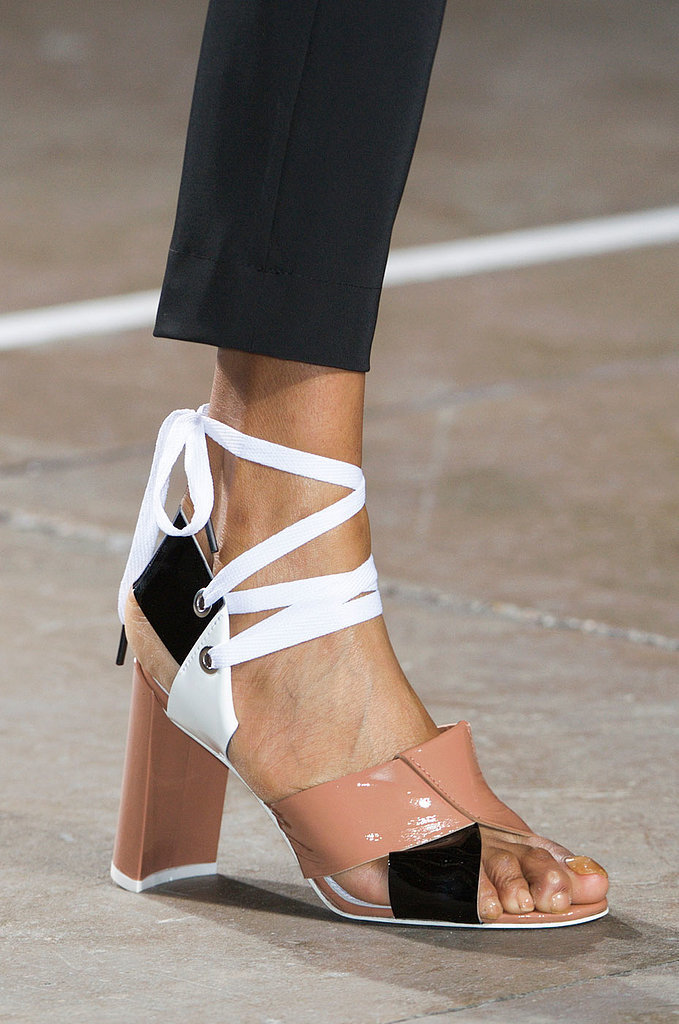 Color Blocks were a big trend last year in clothing, but they have made it to your toes. You can be bold and daring by going with bright fun colors or remain neutral like the shoes above for a more formal environment.
Flatforms, you either love them or you hate them, I personally liked these shoes, but my brother walked by and said they were ugly (what does he know about fashion though?) These shoes can be casual, but I think it will be a lot more fun to try & pair them with a dress.
I love these shoes, because they are a unique twist on a staple. Try to add them to a plainer outfit to instantly add interest and dimension to your otherwise boring look.
Let me know if you try out any of these shoe trends, I myself definitely want to experiment with some new looks. I hope you enjoyed and found this helpful!